Beds:
4
Extra beds:
1
Number of rooms:
2
Bathrooms:
1
KITCHEN
kettle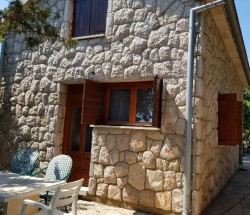 Pet: 7€/night
Extra bed (5): included in the price
Sojourn tax is incuded in the price.
Payment in kuna according to the middle exchange rate of the CNB on the day of payment. Fixed kuna to euro conversion rate: 1 euro = 7.53450 kuna, applicable from January 1, 2023.